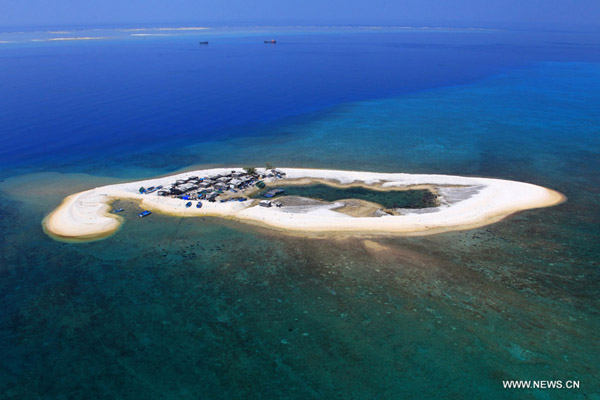 An aerial photo shows the coral reefs in China's Xisha Islands, South China Sea. [Photo/Xinhua]
The Chinese military is scheduled to carry out live-fire exercises in the South China Sea from Tuesday to Thursday, according to the Guangdong Provincial Maritime Safety Administration.
The administration said in a navigational warning published on its website that the exercises would take place from 8 am to 6 pm each day. It released the geographical coordinates of the drill zone, asking civilian ships to avoid entering the area.
The People's Liberation Army has conducted several live-fire exercises over the past several days in the wake of United States House Speaker Nancy Pelosi's visit to Taiwan.